Graindelavoix – geannuleerd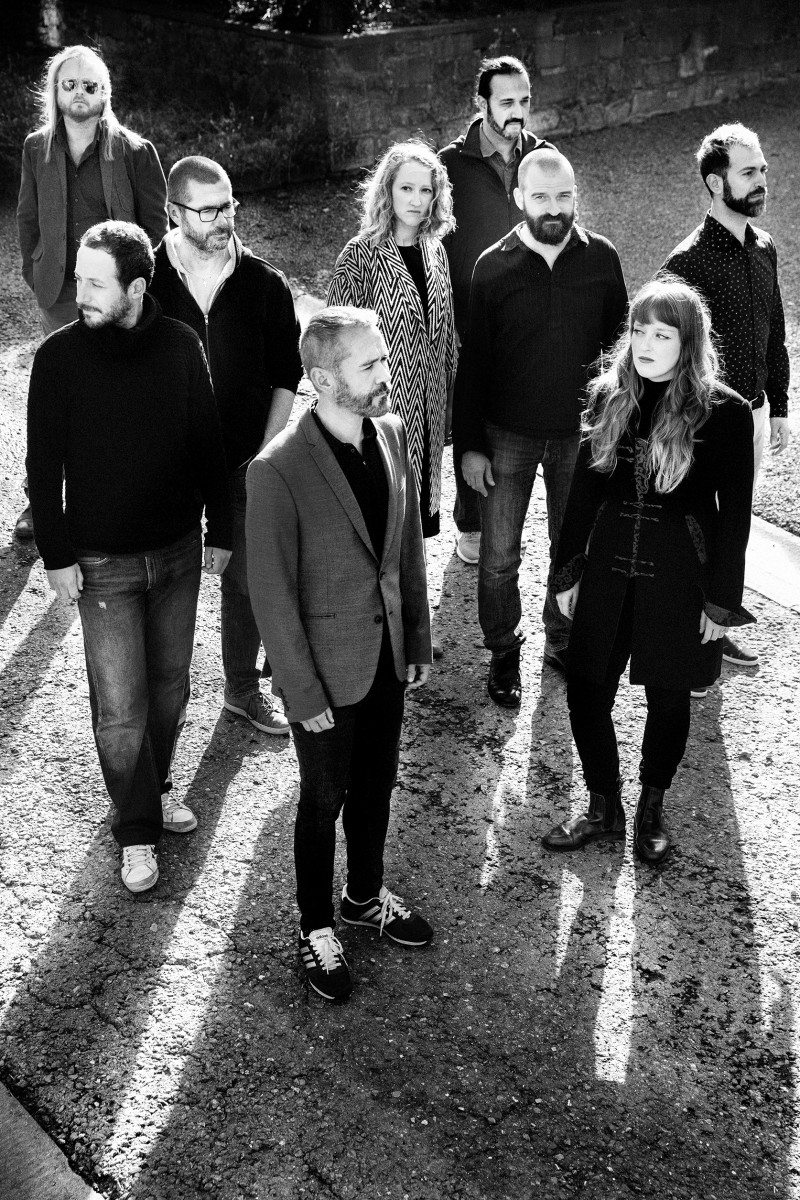 € 20 / € 15 (red.) / €5 (-26) / € 0
archief
miry vocaal

Vanwege preventieve richtlijnen omtrent het coronavirus moeten we helaas dit evenement annuleren. Deze beslissing werd genomen in overleg met het ensemble en de programmatoren van de concertzaal.  Tickethouders worden door ons ticketbureau terugbetaald.
https://www.hogent.be/coronavirus/
Björn Schmelzer en Graindelavoix brengen een eigenzinnige interpretatie van één van de meest aangrijpende en spectaculaire repertoires voor de Goede Week, de Tenebrae Responsoria van de haast waanzinnige Napolitaanse componist Carlo Gesualdo. Algemeen wordt aangenomen dat zijn werk posthuum in de vergetelheid raakte omdat het niet echt paste in het nieuwe barokke idioom.
Niets is echter minder waar. In de 17de eeuw leefde zijn werk door, weliswaar ondergronds, bij Constantijn Huygens in Nederland en bij Heinrich Schütz in Duitsland. Björn Schmelzer en Graindelavoix toetsen deze hypothese aan een selectie uit Gesualdo's Responsoria in dialoog en confrontatie met gelijkaardige composities uit twee beroemde Duitse zeventiende-eeuwse motettenbundels, die onder andere door Bach in Leipzig werden gebruik: Het Florilegium Portense (1618-21) en het Promptuarium Musicum (1611-13).
Met dit concert vier Grandelavoix in meer dan één adem ook meteen de langverwachte CD-release van zijn Gesualdotrilogie.
Björn Schmelzer and Graindelavoix tackle one of the most poignant and spectacular repertoires for Holy Week, the Tenebrae Responsoria by the pretty much insane Neapolitan composer Carlo Gesualdo. It is generally assumed that his work was posthumously forgotten because it did not really fit in with the new baroque idiom.
Not true. In the 17th century his work lived on, albeit underground, in Constantijn Huygens in the Netherlands and Heinrich Schütz in Germany. Björn Schmelzer and Graindelavoix set up a dialogue between a selection from Gesualdo's Responsoria and similar compositions from two famous German seventeenth-century motet collections, which, among others, were used by Bach in Leipzig: The Florilegium Portense (1618-21) and the Promptuarium Musicum (1611-13).
With this concert Grandelavoix also celebrates the long-awaited CD release of its Gesualdotrilogy.
Graindelavoix vocaal ensemble
Björn Schmelzer artistieke leiding
Clara Brunet i Vila zang
Teodora Tommasi zang
Albert Riera zang
Razek-François Bitar zang
Andrès Miravette zang
Adrian Sîrbu zang
Marius Peterson zang
Arnout Malfliet zang
Joachim Höchbauer zang
Floris De Rycker ceterone
Lukas Henning theorbe
Leon Berben orgel
Carlo Gesualdo (1566 - 1613)

– Selectie uit Tenebrae Responsoria

Florilegium Portense (1618) & Promptuarium Musicum (1611 - 1617) (diverse componisten)

– Selectie motetten uit Florilegium Portense en Promptuarium Musicum van de hand van o.a. Lasso, Agazzari, Gallus, Barotius, Molinaro, Roth en Walliser.