De Bewoners
— Mozart, Devienne, Françaix & Penderecki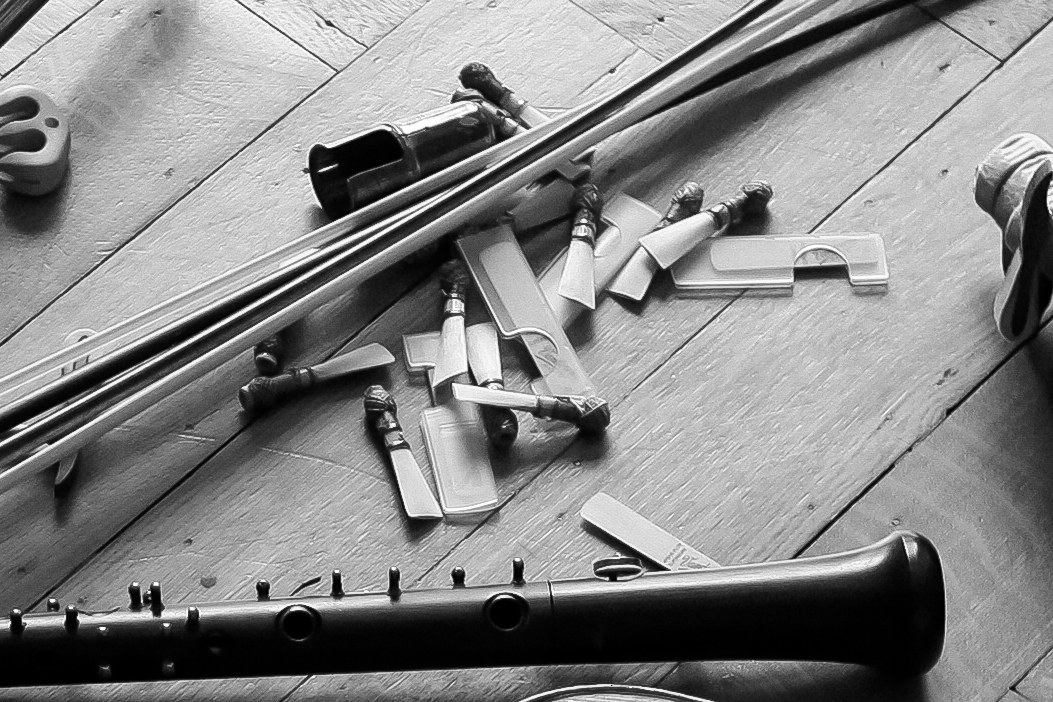 De Bewoners vormen een kamermuziekensemble dat pas vorig jaar het levenslicht zag in een poging hun pandemische isolement te overbruggen. Vanuit vriendschap en een hang naar huiskamerintimiteit bouwden ze een divers repertoire uit.
Tijdens hun passage in MIRY zetten De Bewoners de hobo, fagot en klarinet in de schijnwerpers, enfin, in het huiselijke lamplicht. De blazers genieten daarbij steeds de ruggesteun van een trio kameraadschappelijke strijkers. De eerste helft van het concert bevinden we ons met Mozart en Devienne in de achttiende- eeuwse salons van Wenen en Parijs. Na een luchthartig divertimento van de even luchthartige Jean Françaix belanden we in nachtelijke sferen. Met het klarinetkwartet van de vorig jaar overleden Penderecki neemt het ensemble ingetogen afscheid.
De Bewoners are a chamber music ensemble that saw the light of dayonly last year in an attempt to overcome their pandemic isolation. Out of friendship and a desire for living-room intimacy, they have built up a diverse repertoire.
During their passage in MIRY, De Bewoners put the oboe, bassoon and clarinet in the spotlight, or rather, in the domestic lamplight. The winds are always backed up by a trio of companionable strings. In the first half of the concert, we find ourselves in the eighteenth-century salons of Vienna and Paris with Mozart and Devienne respectively. After a light-hearted divertimento by the equally light-hearted Jean Françaix, we enter into the night. With the clarinet quartet by Penderecki, who passed away only last year, the ensemble bids a chilling farewell.
Gordan Nikolitch viool
Roman Spitzer altviool
Celine Flamen cello
Marija Pavlovitch klarinet
Julien Hervé klarinet
Karel Schoofs hobo
Pieter Nuytten fagot
W.A. Mozart (1756-1791)

– Hobokwartet in F KV 370

F. Devienne (1759-1803)

– Fagotkwartet in C Op. 73, No. 1

J. Françaix (1912-1997)

– Divertissement

K. Penderecki (1933–2020)

– Klarinetkwartet